Travel Bloggers around the world: We are plenty! Let´s unite for a free ebook !
We come from every part of the world. We like to see new things ! We like to make it happen ! And we write about it as much as we can … besides a full time job, a part time job or being on the road and making our living online or offline.
For the ebook it is about sharing your favorite spot, give one picture and say a few words about it (150-200 words max).
Reading more and participating HERE
The author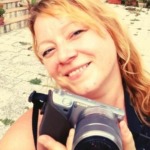 Hi, I am Susanne. Good food, history and traveling are my passion. I write about it whenever I can. Thanks for reading this article.
Image credits: Unless otherwise stated: ©Susanne Queck, ©Pro Stock Media via Canva.com or ©Unsplash.com. As an Amazon affiliate, I earn from qualifying purchases. The links marked with an asterisk (*) are so-called commission links. If you click on one of these links and make a purchase, I receive a commission from your purchase. This income helps us to run this website and to provide our recipes free of charge. The price does not change for you.