Hello travel-freaks,
I am a big fan of cheap travelling for I do not need much and prefer to experience my destinations original and in the countrys´ standard.
This starts with a cheap flight. It is not unusual that I choose my next destination for the price. I am not bound with kids so I can be flexible in the dates which saves me a lot of money sometimes.
While some destinations are best to be booked early ( up to 3 months before flight date), others have a reverse effect.
So here is a list of budget airlines from all around the globe I have collected from the internet for you.
Mostly it is best to use flightcrawlers, like Skyscanner, as you can easily find, change and arrange your flights to find the best offer. If you are flexible with your starting date and time you can make really good deals.
If you know more airlines, please send me a message, so I can add it here. 🙂
Happy flying!
Europe
Canada
United States
Australia
New Zealand
Asia
Africa
The author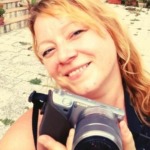 Hi, I am Susanne. Good food, history and traveling are my passion. I write about it whenever I can. Thanks for reading this article.
Image credits: Unless otherwise stated: ©Susanne Queck, ©Pro Stock Media via Canva.com or ©Unsplash.com. As an Amazon affiliate, I earn from qualifying purchases. The links marked with an asterisk (*) are so-called commission links. If you click on one of these links and make a purchase, I receive a commission from your purchase. This income helps us to run this website and to provide our recipes free of charge. The price does not change for you.