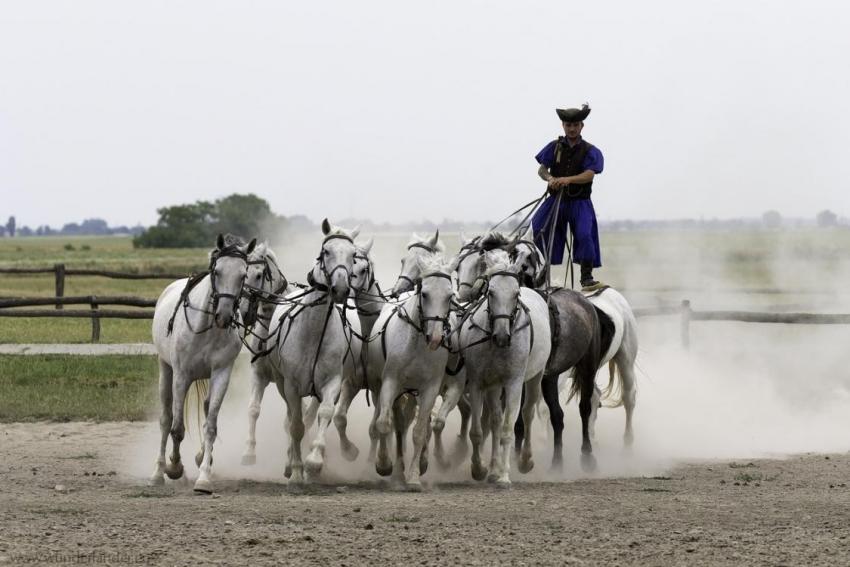 Travelogue Hungary: Of trout and hot springs
Hungary usually isn't the first Eastern European country that pops into your mind when it comes to holidays in Eastern Europe, is it?  But who does not know Hungarian goulash or that the capital of Hungary is Budapest. But the country has so much more to offer than you think and there are some sights in Northern Hungary. Also it is a safe country and more developed than some might expect.
Within the country and due to its central location, Kecskemét is an excellent starting-point for short breaks and trips.
Top-class Hungarian red wine
A Travelogue: The first stop was Eger. There we not only wanted to visit the beautiful little town, but also to stock up with the legendary red wine. From Kecskemét it takes a little more than two hours on the motorway. If you prefer to take the country road, it takes about two and a half hours.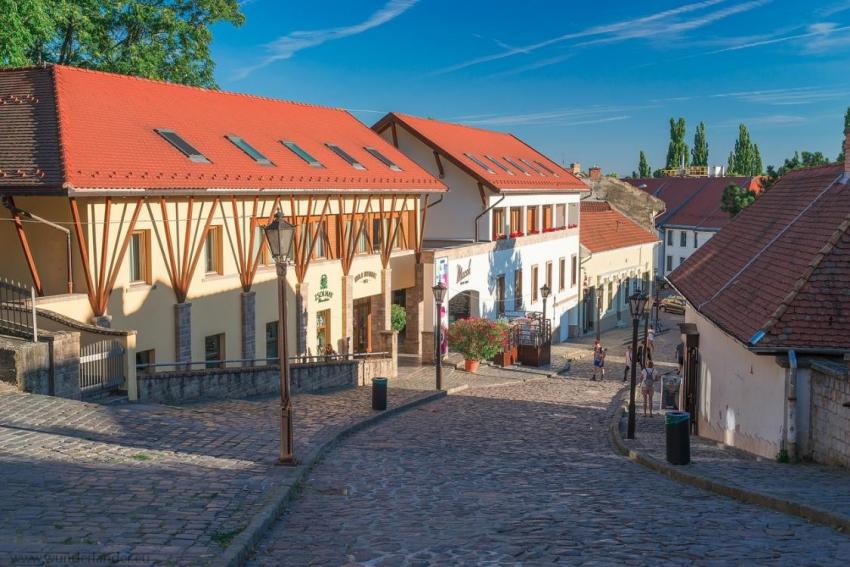 In Eger you can not only admire the imposing cathedral and the charming market place, but above all the castle. It played an important role in the fight against the Turks, which is impressively described in the novel "Stars of Eger". For those who have read the enchanting novel, a visit to the castle is a must-see.
The Szépasszonyvölgy, the "Valley of Beautiful Women" is very famous in Eger. It should not be missed at any holiday in Hungary.  Here wineries are lined up, tourists are transported there by bus. But there are also a few small, nice ones which can be easily overlooked directly at the entrance to Eger on the right-hand side.
---
Tip: Drive slowly, because the tiny entrance to the parking lot can be missed easily. There you can still find them: the rustic wineries, quite traditional, with a special flair and extremely high quality wines at reasonable prices.
---
Precious horses in the meadows of Hungary
We continued to Szilvasvárád, where we wanted to visit the Hungarian State Stud Szilvásvárad. Noble Lipizzaner horses are bred here, which are used as riding horses as well as elegant carriage horses.

It is a horse breed that has been bred for well over 400 years and originated in the village of Lipica in present-day Slovenia. There in the Karst Mountains the Habsburg Emperor Leopold founded the stud farm, which enjoys worldwide fame in equestrian circles to this day. Lipizzans are bred in many places of the former Danube monarchy, among others also in Szílvásvárad.
More on the history of these beautiful horses, you can read here. 
We have been there several times, the visits unfortunately were mostly disappointing. For the first time around 15 years ago, visitors were apparently rather rare there. We were allowed a tour, the staff were very friendly, but it was not a visit to the stud. So we went there two more times to finally get a tour with information, as it is offered for example in the Austrian Lipizzaner stud in Piber.
But that was not even close to the being the case. Sometimes there was no tour at all, because it was rebuilt, sometimes a big event was imminent and the tours did not take place for this reason. This time we had asked by phone as a precaution and registered for a visit. But what a disappointment: For 500 HUF entrance fee we were allowed to go over a wide courtyard to a paddock, where there were some mares with their lovely foals dozing in the sun.
---
By the way: The exchange rate from Euro to Forint is currently about 1:300.
---
Then we were allowed to enter a stable where several horses tied up in stands ate their hay. A short tour through a – quite extensive – carriage museum and a short film, which was of extremely bad quality and miserably commented, and that was it. Nobody there who could have answered questions, just watchers at every corner, who was checking on us for good behavior in this narrowly limited terrain. 500 HUF isn't much money, admittedly. But for what was offered there, even these were still too much.
Smoked trout in the mountains
Slightly out of tune we drove on, the next destination was the trout farm in Lillafüred. The shortest way was along a mountain road and was very adventurous. We climbed higher and higher in the wooded mountains, the road had breathtaking curves but was barely frequented. Only very rarely a car came towards us, crawling around the corners just as carefully as we did.
Only a handful of signs showed we were on the right track. Finally we arrived in the idyllic valley where the trout farm is located – and were overwhelmed. How enchanting! A friend who had invited us to this trip and suggested a meeting with the trout was absolutely right with his description: beautiful.
First we enjoyed the tastiest grilled trout we ever had the chance to try, the bacon coating enhanced the delicate taste. Then we set off for an educational tour and visited the site in detail.
There was so much to see and to learn that it would go beyond the scope of this little travel report. You have to go on a trip to Hungary yourself to see all of it yourself 🙂
---
It is worth mentioning that you can buy fresh and smoked trout here and enjoy roasted trout in a stylish and idyllic setting from 11.00 a.m. to 5.00 p.m. from Wednesday to Sunday during the summer season. However, the delicious grilled trout are only available on Thursdays.
---
Our charming accommodation in Northern Hungary
After several hours we could pull ourselves away and headed for our overnight destination, the Kitti Vendéház in Miskolc-Tapolca. We had been looking for an inexpensive overnight accommodation and a booking at the Internet can hold some surprises. This time too – but it was a very positive one: Not a small room with a tiny shower room, no, almost a small holiday flat. A fully equipped kitchen, a spacious bathroom with a comfortable corner bath, separate toilet, a spacious bedroom with wonderfully comfortable beds. The highlight was the nice balcony, where we ate the smoked trout for late dinner and let the beautiful day end with a glass of red wine from Eger.
Kitti Vendegház does not offer breakfast, but the kitchen is available for self-catering. We actually planned to have breakfast in the thermal bath, we were heading to next, but a cup of coffee in the morning would be quite nice. Upon timid request, the pensioner immediately agreed to bring us the coffee in the morning. Right on time at eight o'clock, as agreed, she stood in front of the door with a lovingly prepared coffee tray and did not want to hear about payment, because this was a gift from the house. What am awesome way to stay!
Northern Hungary's thermal baths
We were thrilled by this loving hospitality and the very nice, well-maintained accommodation, which is only a few hundred meters away from the cave bath. An excellent price-performance ratio, highly recommended. We could have left the car there in the private (free) parking lot, but as it was raining cats and dogs and we preferred to drive directly to the bathroom by car.
There we were approached by parking attendants who wanted to sell us a ticket for their private car park, a whole day for HUF 1400.
"But we're only staying four hours. Is there a half-day ticket? No. There was a public parking lot across the street with a parking meter." According to the parking attendant, one hour costs 490 HUF. That seemed very high to us now. Suspiciously we drove to the public parking lot, and see: The parking fee is 220 HUF per hour, half-day ticket costs 850 HUF. I wonder if someone wanted to sell his tickets?
In the drizzling rain we walked to the cave bath and bought a morning ticket, because half a day in the bath seemed sufficient to us in consideration of the weather. And then to the pleasure that is absolutely unique in Europe. The warm springs in these caves were used by the Celts over 2500 years ago, and today they have been transformed into a modern thermal spa that leaves nothing to be desired. The entire complex is clean and well-kept, the sanitary area is bright and spacious, there are quiet areas and several possibilities for a quick snack, here we made up for breakfast.
Wellness in Hungary's underworld
Afterwards we set off to explore the caves of the cave thermal spa Miskolc Tapolca and were overwhelmed. Winding thermal water passages, a few meters wide and a water level of about one meter, lead through a branched labyrinth of stalactite caves that is cleverly illuminated. Further basins can be reached via stairs and crates. In the dark star basin shining constellations are attached to the high dome, in whose sight you can immerse yourself.
---
In several pools there are massage and bubble jets, sauna and floating bath are available for an extra charge. A wonderful finale to a holiday in Hungary.
---
Because of the drizzle, the generously sized outdoor facilities were barely visited, but certainly also offer lots of bathing fun when the weather is nice. Around noon the bathroom filled up and since everything was crowded inside due to the weather, it became quite full and loud. We were happy to have bought the morning ticket and left the bath at 1 pm, but with the firm intention to come here again in any case.
---
Summary: a great short holiday, which gave us unforgettable experiences and which we will certainly repeat – with the exception of the visit to the Szilvásvárad stud farm. Maybe we have whetted your appetite for such an adventure? I hope I convinced you that a trip to Eastern Europe is always worth it, not only to the capital of Hungary.
Hungary has so much to offer – go and enjoy it! Enjoy your holiday in Northern Hungary.
How to find cheap flights to Budapest to start your journey, I have put together another article for you. 
---
Yours Suzy