5 of the Best Camping Places in Europe
Do you like to camp and do fun outdoor activities? How about exploring and camping in other countries? Maybe this is the year for you to decide and go camping in Europe. Going to a trip in Europe is a dream for many people who love to travel. Rich history and culture is attracting people from all over the world to see Europe. There is much to see and each country has its specialties to admire. This article will show you one of the most beautiful and fun camping places that are located in Europe.
If you travel with your dog, it is important to find a pet-friendly place. If you want him to go hiking with you, remember to bring the right hiking equipment for your furry friend.
Camp and have fun!
There is no grater fun than outdoor camping in Europe for a nature lover. I present you some of the European countries that people love to visit each year and now you have a chance to see why.
Check out some tips for your outdoor trip.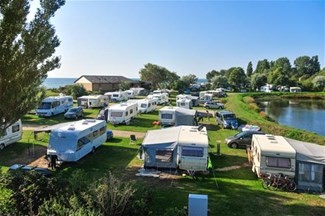 Want to go to German Hawaii? The first of our camp places is located in Germany and is called Germany's Hawaii. Wulfener Hals is a camping place where you can enjoy by the Baltic Sea. Water sport enthusiasts visit this place each year to enjoy in their favorite water activities like surfing, swimming and other activities on water. There is also a lake named Burger Binnensee, where you can relax with your family.
You can camp with the tent, caravan or in a mobile home. The camp provides events and live acts for people of all ages so you won't be bored. Your children should love it as they can play on the beach. Other activities include sailing, diving, horseback riding, kiting, and much more. Visit Wulfener Hals where sunny beaches are waiting for you.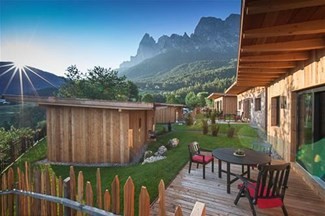 If you love to camp close to the mountains and enjoy in fresh air, this camp should be your dream holiday. Seiser Alm has a view on the Schlern National Park which is a symbol of South Tyrol. This place is a paradise for all you hikers and mountain bikers. You can set up your tent or hire apartment house or Dolomite lodge there.
The camp also offers children's playground with a ZOO, mini market, dog walking trails, ski and drying room, and you can also enjoy in home-made specialties from their open-view kitchen. The place is perfect for enjoying in peace, fresh mountain air and long trails for hiking.
Do you have children who have a lot of energy and love to play and explore? If you said yes, Yelloh! Village Le Pré Bas in France can be your perfect holiday spot. This camp place can be found at 870 meters in the Auvergne Volcanoes Park where you can pitch up your tent. This camp is for those who like to be near mountains and water.
You can swim in the pool, children will enjoy in Mamie Lou playground that offers ball pool, trampolines, Monkey Bridge and more but this is not all. They also have a Mini Club where children will be fully occupied with cooking lessons, treasure hunts, and meeting new friends.
This camp has it all and I am sure you won't be disappointed what they have to offer.
Presenting Randbøldal camp place in Denmark where nature lovers will find their peace. If you choose this camp, you will be staying in Vejle Valley by the river. Camp is a good place to see wild animals, fish, mountain bike and hike.
If you want to go to the town you can visit Billund tourist town and Legoland and Lalandia are. These two places are perfect resorts for a family enjoyment and spending some quality time together. The camp has a playground, a lake where you can swim, and eat in a restaurant with reasonable prices.
This camp is an eco-friendly camp in Zambujeira do Mar. If you and your family are ecologically aware then this is an appropriate camping place for you. They have modern facilities for activities and relaxing.
You can try their tree top adventure, tennis, archery, spa, pools, fields for basketball and other sports, and horse riding. The stuff of the camp will make sure that you won't be hungry as they serve delicious food in their restaurant. Enjoy in their wooden bungalows and in the fresh ocean air that you will remember for a long time.
Europe awaits you
As you see Europe camping places have many activities to offer. You can enjoy in one of this fun places this year, all you have to do is pick your favorite camping place regarding their offer and book your holidays. You can also visit towns and local sights that will make you smile and happy. When picking a camping place, think about what your family needs are and which camp should fit you and your desires. Have fun!