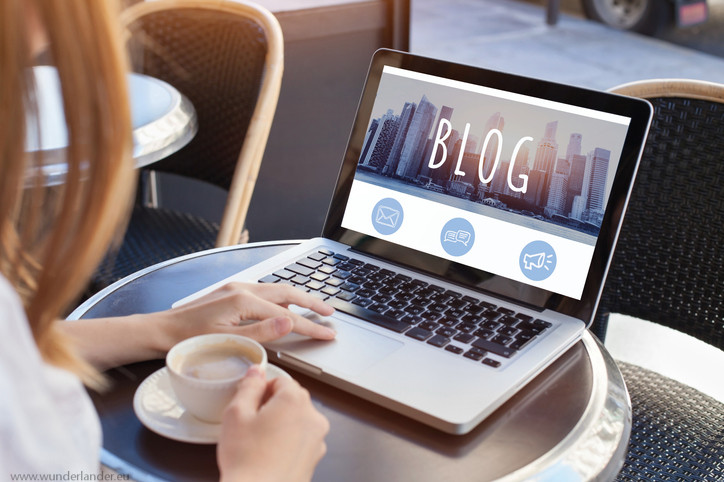 Blog Monetization: How to double your passive income
Here's how you can double or triple your blog revenue with machine based ad placement.
Much has changed since the beginnings of blogging in 1990. It used to be sufficient to set up a fairly appealing blog design, just write something off and you couldn't even think about generating an income from a blog.
Fortunately, today's bloggers have a lot of opportunities and with the introduction of machine learning, completely new ways of generating income. I myself discovered this kind of monetization just a few months ago and am excited about the increase in my revenue from ads.
Decreasing revenue with Google AdSense
You put a lot of effort in your blog texts, their length, you do keyword optimization and enrich it all with beautiful pictures. At a certain point you became interested in Google AdSense and how to monetize your blog. You've taken the technical hurdles and integrated AdSense into your site. Unfortunately the click price on Google Adsense is not as high as it used to be.
As an example:
With Google Adsense you can earn on average 0.33 € per click. Since AdSense only pays if visitors click on one of the ads on your site, you need clicks. In order to earn 50 € with Google Adsense you need 166 clicks on your ads. But not every visitor clicks on your ads.
This means you need a lot of visitors to get your 50 €.
The average click rate of website visitors is around 1%. This means that for every 100 visitors there is one ad click. You would need 16.600 visitors to earn 50 € with Adsense.
Double your income as a travel blogger
If your blog has about 10,000 page views per month, you should switch to Ezoic!
The ad network Ezoic* is an intermediary of different ad providers and bundles all the offers. For monetizing your travel blog, this is the ideal way to generate a passive income without having to worry about sponsored content or other collaborations continuously.
Ezoic in fact is an ad broker between you and different providers and relatively fresh on the market. Ezoic isn't as well known as Google AdSense yet and that's what makes Ezoic the one that pays the high commissions!
How does it all work?
In a nutshell:
Ezoic bundles the ad offers of different providers, including Google AdSense, and places thematically matching ads in the areas of your website where they generate the most money. This is where artificial intelligence comes in.
Just like the Facebook algorithm, the Ezoic system learns from your visitors' clicks, continuously tests, and displays the winning ad combinations. This means your income from ads is constantly being optimized.
Ezoic works with providers from different countries and languages, so you can also place ads in a language other than English. I myself use German ads on my food blog and it works great.
The integration of Ezoic into your blog will be set up together with you by a project manager. The support is really great. All in all it took me about 5 days, then the first ads started running.
How do you set up Ezoic on your website?
You can choose from different ways to integrate Ezoic into your blog; there is a WordPress plugin or the possibility to link your name servers with those of Ezoic. The advantage of the last one is that you can use Ezoic's free CDN (Content Delivery Network) to improve the speed of your website. Ezoic also offers in-house caching tools that work surprisingly well. You can do it all yourself or Ezoic will help you.
The Ad Tester continuously learns from the behavior of your website visitors and continually optimizes ad delivery. You don't have to worry about anything anymore.
At the beginning you can manually exclude certain pages with a browser addon, on which no ads should be shown. This is useful for legal pages such as imprint or contact pages, but also on pages where you have placed successful affiliate links. Too many ads on these pages can distract your visitors and affect your affiliate revenue. So it's better to place ads only where you have no or little successful affiliate links.
One more thing:
There is no cooperation between me and Ezoic to write about them. I'm just so excited about the new possibility of passive income and keep reading that bloggers, especially smaller or new travel bloggers, don't know how to monetize their website. I myself started as a small travel blogger and only came across Ezoic by chance.