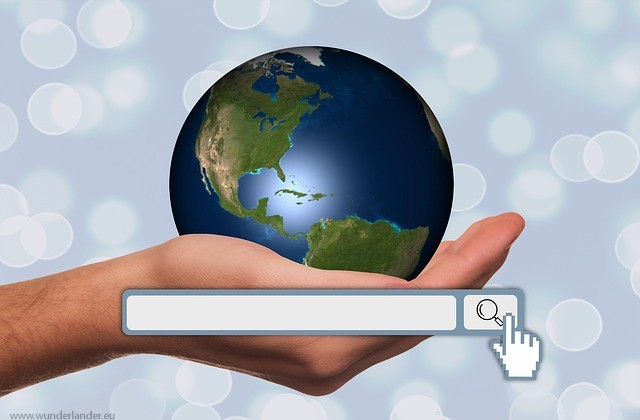 Intro
Where can I find cheap flights? How do I book cheap flights? What are tips for searching flights? Questions about questions….
I'm a big fan of cheap flights! Because I'd rather spend my money on stays on the spot and, above all, on good food than on transportation.
It is not easy to get an overview in the jungle of airlines. However, it is worthwhile to do some research on the Internet before booking a flight ticket. While going to the travel agency can be worthwhile for long-haul trips or journeys with many stopovers, shorter trips are better booked on the Internet. With the following small but nice tricks you will find flights in your price range. Sometimes you can save a lot of money with it. So I never travel within Europe for more than 50 € for return flights. For example, I booked my flights to Scotland for 30€ and those to Italy for about 40€.
---
---
Here are some tricks for cheap flights:
1. Use flight search engines!
By now everyone knows for sure that the first thing to do when looking for cheap flights is to use a search engine on the Internet. Use at least two different providers, as all airlines will be searched for your criteria. In addition to the selection of specific travel dates and destinations, you can also get yourself inspired by all search engines. The advantage here is that round-trip flights can be arranged by different airlines. This means that you are more flexible in terms of time and not tied to the flight times for the return flight of a single airline.
I have become used to Skyscanner* and have been using it for many years. But there are some others like Kayak, Swoodoo and Momondo (especially for open jaw flights). Google has also expanded its search tools to include flights. Take a look at them all and decide which flight search engine is right for you.
BUT: Don't rely on flight search engines alone for the overall booking. For long-haul flights, it may be worthwhile to book individual routes.
2. Book early
Especially cheap tickets for low-cost airlines are extraordinarily cheap months before the departure date. So book your flight as soon as possible and avoid the price increases. Unfortunately, the idea of a cheap last-minute booking for flights is still holding steady. However, while it can be cheaper to book late for all-inclusive travel, this does not always make sense for cheap flights. Usually, business travelers book vacant seats at short notice. The airlines know this and can be sure that their aircraft will be fully booked. Only in very few cases, a short-term booking is worthwhile.
A recent study by CheapAir deals extensively with people's booking behavior and the resulting price development. The classification is seasonal and worldwide. The funds thus only roughly reflect regional fluctuations. However, this is very helpful for orientation.
For Europe applies:
Domestic flights are cheapest 58 days before departure
International flights are best booked 171 days before
Best day for bookings is Tuesday: Here the prices are lowest
Departure day should be between Tuesdays and Thursdays
3. Be flexible with travel dates
It is now generally known that the prices for flights change with demand and also fluctuate significantly within a year. During the high season in the summer holiday months and around popular holidays (e. g. Christmas), airfares are particularly high. But not just that: the search behavior within days also influences the price. This means that the more you search for a particular destination, the more prices will rise. However, it is also the case that airline employees do not always approach price changes according to plan. Sometimes these are also carried out according to the employee's own choice. Nevertheless, the fact remains: the airfares are fluctuating!
If possible, be flexible with your data. For example, flights are more expensive on weekends than during the week. Or a certain date is expensive, the next day is cheaper. For example, plan your flight first and then apply for a holiday at work. Some airlines cooperate, at least for long-haul flights, with railway companies such as Deutsche Bahn. Rail & Fly tickets include tickets to travel to a farther away airport.
More detailed information can be found on the websites of the airlines.
4. Be flexible with the airport of departure
If possible, don't just settle for one airport. Some airports are not flown to by low-cost airlines. It is also worth looking beyond country or city borders in some places. In addition to large airports, smaller airports can also be located, which are flown to by regional low-cost airlines.
Singapore and Johor Bahru are examples of this. Singapore is a large international airport, also for intercontinental flights. On the Malaysian side, Johor Bahru airport is located just a few kilometers across the border. It is home to a regional low-cost airline (Air Asia) and offers several flights to the entire region. One example from Germany is Frankfurt and Frankfurt/Hahn. The low-cost airline Ryanair does not fly to Frankfurt International Airport (the largest in Germany, by the way), but to Frankfurt/Hahn Airport, which is one hour away.
You can search very well in the environment with the matrix of IATA. You can't book flights here, but you can research neighbouring airports and view fare changes in real time. Google has now purchased IATA software and it's only a matter of time before this technology is integrated into Google's own flight search.
5. Use long-distance buses as airport shuttle service
The long-distance bus network is well developed in Europe and most of the rest of the world. Due to the strong competition, prices have fallen sharply in recent years and most lines run several times a day. So why not use the long-distance bus as an airport shuttle and save extra on a bargain flight? Bus bookings can be made online or in mobile apps.
Next page for more tips …
---
Also published on Medium.
Read this in:
Deutsch